IT Support Essex
Expert IT support in Essex that will keep your business working.
We provide IT support contracts to small and medium-sized businesses all over Essex. We work with clients in retail, manufacturing, engineering, leisure, accounting, one-person start-ups and a whole range of other industries.
Essex IT Support
Plan IT Support is your expert and reliable Essex IT helpdesk, supplying business IT services all over the South East.
Whether you're a busy office of 50 or more, or if there's just half-a-dozen of you working from the kitchen table, we can help. From our base in Southend-on-Sea we offer friendly and expert technical support to make sure you get the most out of your existing IT.
Expert business IT support in Essex
We want our clients to take control of their technology; it should be a help, not a hindrance. Plan IT Support is proud to lend its years of experience to help you and your team make the most of your work time, wherever your work may happen.
With over fifteen years in the business, we've earned the trust of our clients, some of whom we've been working with for a decade or more. We offer a personal, honest approach to business IT and managed systems.
We'll come up with an IT support agreement with guaranteed response times – tailored to your budget and your business needs. Plan IT Support is your dependable IT helpdesk.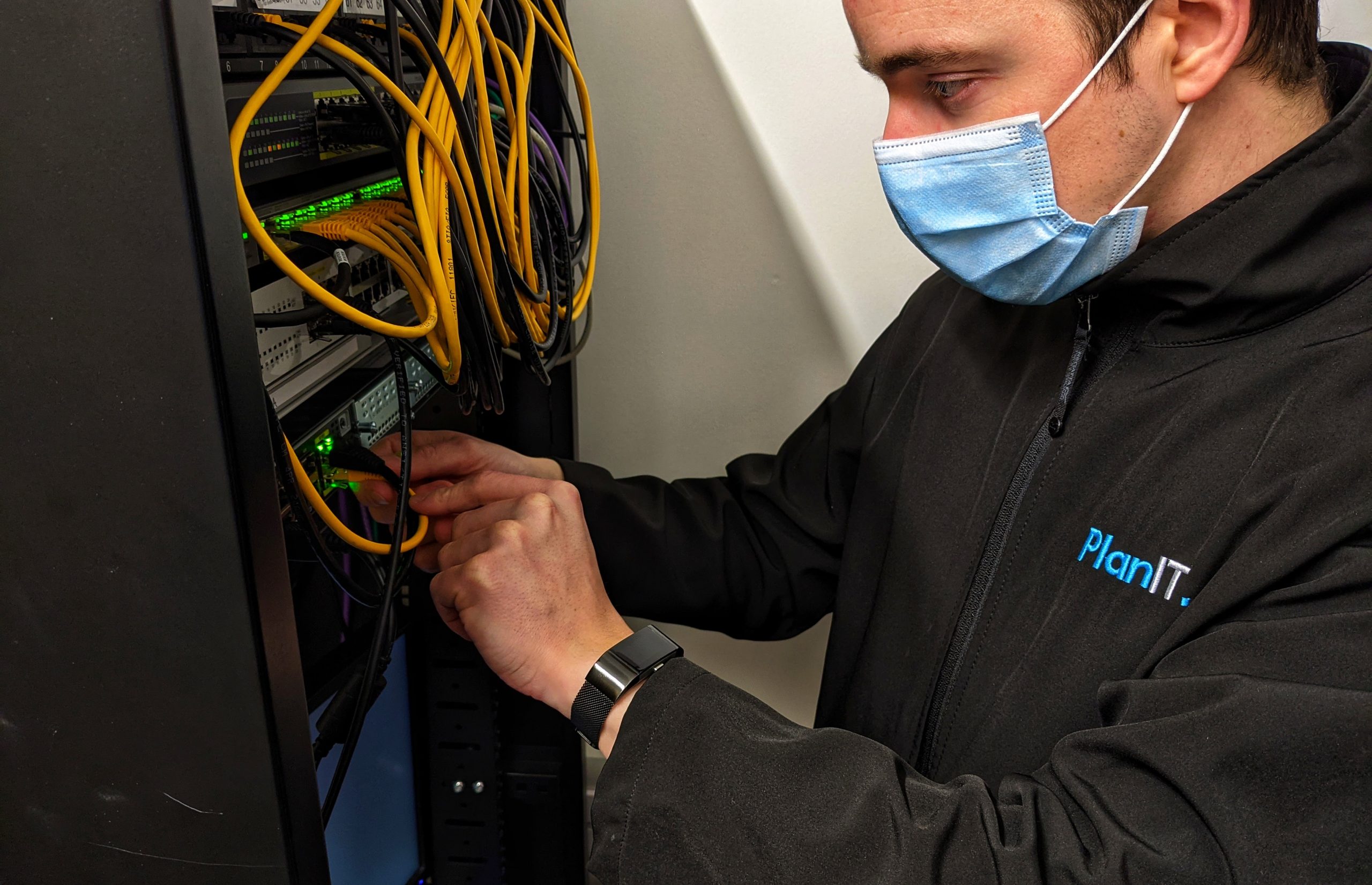 Our Essex IT support services.
IT support contracts. We know every business is different, which is why we don't use cookie-cutter contracts or one-size-fits-all IT solutions. We supply bespoke IT support contracts for SMBs all over Essex. And as your business evolves, so can your service-level agreement.
Plan IT Support will be your reliable IT helpdesk. We can deal with your day-to-day IT dilemmas by email or by phone, and your dedicated technicians will become a friendly, honourable member of your team.
We can cover PC and laptop setups, mailbox and user account management, and help you set up managed services. We can even liaise with your service providers on your behalf. All of this will be covered by your service level agreement, and it is bespoke to you. Read more.
Managed IT services. Flexible working has become the tagline of the modern office, and managed IT services and cloud solutions are what's holding everything together. Whether they're working from Head Office or their spare bedroom, your team still needs to collaborate and share data, wherever they are.
Cloud data storage like Dropbox, OneDrive and Google Drive keeps your documents secure and within reach. Teams, Slack and Zoom keeps everyone (and their cats!) talking. Productivity suites like Microsoft 365 and Google Workspace is where the magic happens. Plan IT Support can help you navigate this brave new world.
Data security is at the heart of everything we do. We'll help you manage permissions and restrictions to make sure your data remains safe, and for your eyes only. Read more.
Hardware supply, installation & maintenance. PC, laptops and printers are the bread and butter of office IT. Then there's the servers and the networks they all run on. Either way, we understand that buying new equipment can be daunting. Setting it all up can be an existential nightmare.
Plan IT Support offers a supply-and-support service with over fifteen years of experience to back it up. Our technicians know what to look for and what questions to ask to make sure you get what you need, at a price your business can afford. We're not tied to any one supplier.
We can supply you with a single laptop, or we can project manage an entire new office from the ground up. Read more.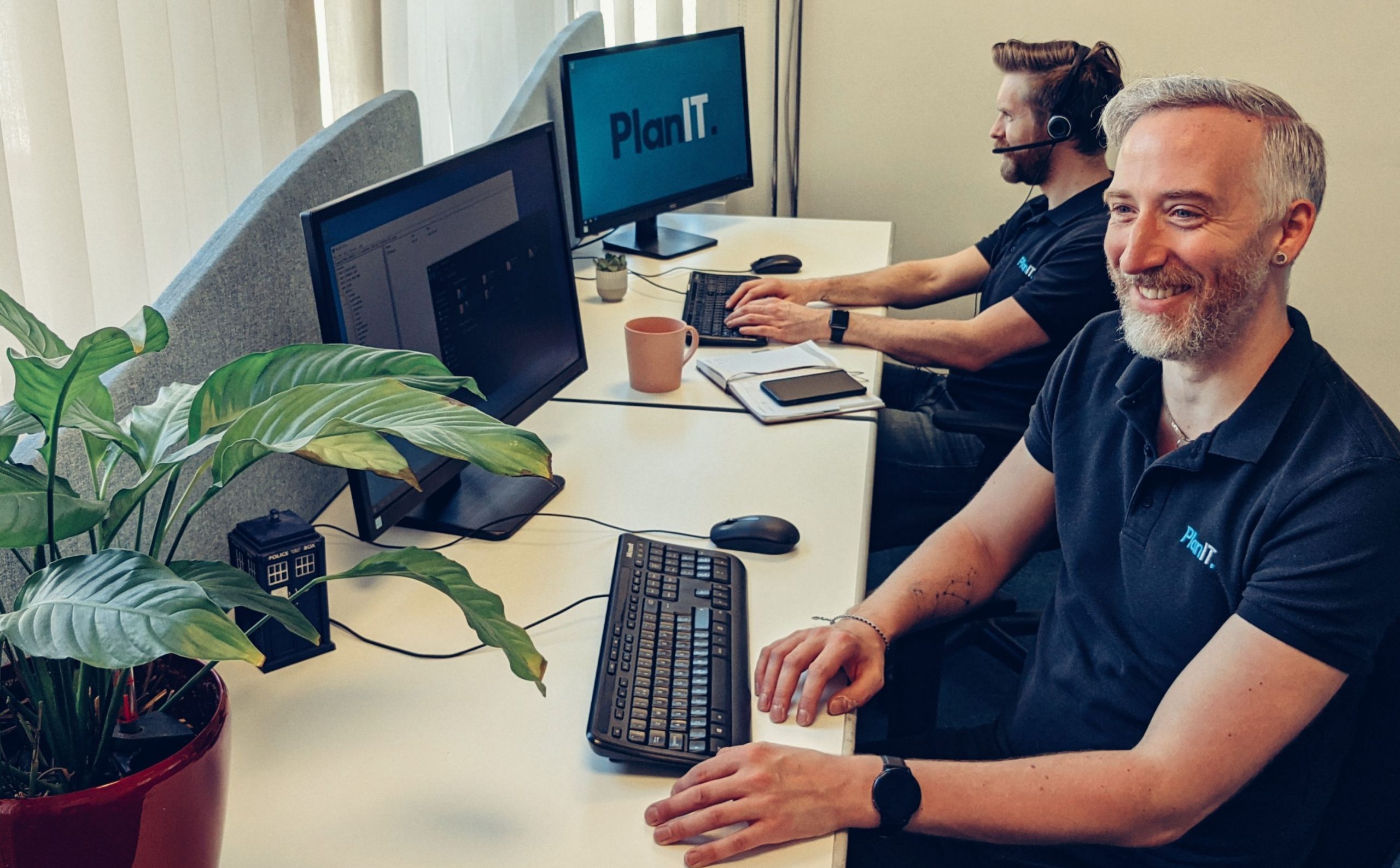 Do you cover all of Essex? Yes! Our offices are in Southend-On-Sea and in Central London, and we cover all of Essex, the Greater London area and beyond.
How much does a support contract cost? We offer pay-as-you-go Essex IT support solutions and monthly, all-you-can-eat IT support contracts. Both will vary quite a bit according to your business needs, so prices are different for each of our clients. Once we've had a chance to chat about what's going on in your organisation, we can agree on the best-value solution for you and your business.
What are your response times? As part of the onboarding process we will negotiate a service level agreement between us and your business, which will outline our guaranteed response times. Quick jobs will likely be sorted as soon as you let us know, but some jobs may take a little longer. Either way, you'll be kept fully informed of their progress.
Do you provide 24-hour IT support contracts in Essex? This is a premium IT support solution and can be negotiated as part of your service level agreement.
Can you take over from my current IT support provider? We can. There's a million reasons why you may need to part ways with your current IT support partners, but we can handle the entire process quickly and amicably. We'll make sure all assets – digital and physical – are signed over, and that no-one is left with a security clearance they should no longer have.
Do I need a support contract with you for one-off projects? No! We can take on projects big or small, with no obligation once the job is done. Speak to us about your ideas!
What our clients say about us
A valued business partner that has provided us top-level service and support for coming up to ten years. They're responsive, agile and plain-speaking. Our relationship with Plan IT has grown positively along with the needs of our business.
Plan IT have supported us for the last 11 years. In that time we've moved offices multiple times and our IT requirements have changed drastically. Plan IT have been fantastic – working with us to put in place solutions to support our business and clients. Their personal service, can-do attitude and outstanding support have helped Tempus get to where we are today. We look forward to working together for many years to come.
Plan IT has played an invaluable and indispensable part in the growth of our business, and are on hand in a moment's notice to solve problems both small and large. They have proved to be reliable and professional while offering great value for money. I couldn't recommend them more.
Plan IT helped make the Cyber Essentials process smooth and easy. We went through the self-assessment route and they helped answer any questions we needed support with. We always use Plan IT for our IT support due to their knowledge and experience.
In the 8 years I've worked with Plan IT Support, I've not once had an IT issue (personally or professionally) that they've not been able to resolve. They are quite simply, brilliant! They're on hand when you need then, respond quickly, are friendly, trustworthy and professional. I can't recommend them enough.
I think that switching our IT support over to you was one of the best business decisions Shearwater has made – it's so refreshing not only to get a reply to queries so quickly but also to have you so willing to help out with even the little things.
I would recommend Plan IT to any business looking for a friendly and reliable IT service from very knowledgeable people. The service they have provided is second to none, even going as far as resolving technical issues outside of business hours within minutes. Their response time is swift, and their advice is competent and refreshingly clear.
We really weren't aware just how much the company would come to depend on video meetings and remote working until the effects of 2020 hit. The work Plan IT did with us before and during the pandemic to get us into the cloud has been instrumental in keeping our business working smoothly, despite everything.
As a start-up, Plan IT have helped guide us with the full knowledge of what we need to do at the start, and how we need to build and develop as we grow. Their service is fantastic and they are always quick to respond and help in any way they can. We would highly recommend them to any organisation.
You have always provided us with an amazingly fast and efficient service at a very reasonable cost, going about your work in a very approachable and polite manner. It makes a huge difference and gives us a great sense of security to know that you guys are always on call and available to work through issues that come up.
Plan IT Support are a jargon-free breath of fresh air. They provide swift and effective solutions for all our needs in the fast moving world of information technology. I highly recommend them to businesses large and small.