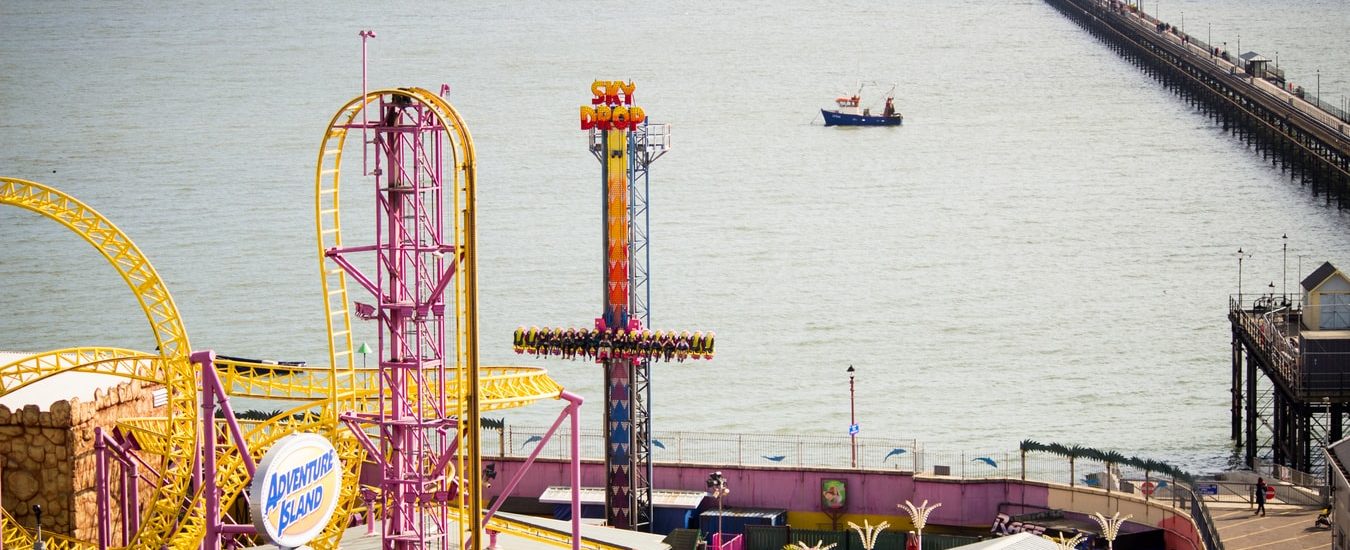 Who are we?
Plan IT Support is an experienced and dependable IT company based in Southend-on-Sea and London that provides a range of expert IT support services. With over twenty years of industry experience, our small but tight-knit team specialises in IT support, installation and consultancy for businesses of all sizes. 
We cover PCs and servers, as well as IT network solutions, IT cable installation and everything else you'd need to make your office run smoothly. Whether you're a large, national company or a small family-run business, we will provide the IT support you need.
Where we operate
We offer our IT services across Essex and London. When it comes to installing and configuring hardware, we will travel to your business in order to complete the work. 
However, there are scenarios where we can speak with you either over the phone or through an email to provide swift solutions to your IT problems. As your company grows or pivots, we'll stay with you every step of the way and continue to deliver the support you need as you expand or to overcome any issues which may arise.
Meet the team
Plan IT Support is a purposefully small team, composed of our Managing Director and IT Technician. Our team work closely together and deliver a comprehensive IT consultation and support service to small and medium-sized businesses across Essex and London.
How we work
Here at Plan IT Support, we pride ourselves on our industry expertise and customer service. Our team is friendly and knowledgeable and will attentively work with you to ensure that your IT systems are working at their peak performance, which will allow you to focus solely on your business. 
In addition to getting the set up with the systems you need, we can also help you plan for the future. We like to work closely with our clients so that we can better understand exactly how our services can benefit them. If we believe there's a better way for you to do something, which could benefit your business in the long run, then we'll offer our objective and professional advice on the best way forward.
Because of our attention to detail and our close working relationships with our clients, we are able to go above and beyond those of other IT companies. We won't just reel off typical IT jargon. Instead, we'll clearly explain what we're proposing and how we would go about resolving your problems. As well as being transparent with our work, we're also flexible. So if you get an urgent issue outside of our working hours, we'll still be around to resolve it.
Our most popular services
Plan IT Support offers a comprehensive installation service, meaning that if you're starting from scratch, we can build your entire IT infrastructure from the ground up. We can install your network and cabling and make sure it's fixed into a position where it'll last, which could save you further troubles in the long run. 
We can also do the same with servers, desktop computers and laptops. If you have an existing setup, we can advise on the best way to go about organising your office space in terms of getting the most out of your equipment. 
Once your computing systems are up and running, we'll be on hand to come in and help should you experience any subsequent difficulties. In most cases, we'll be monitoring your servers and connected services remotely, so we'll be able to resolve any issues before you even need to pick up the phone and call us!
Cloud services can be confusing. Put simply, they are a wide range of services which are available to customers and businesses over the internet. Cloud services offer a cheap alternative to expensive hardware and increase the ease of accessing resources and applications. 
Plan IT Support can explain how the cloud can benefit you in simple terms, and set you up to access all the benefits of its virtual services. Whether you need a shared calendar to keep your team in sync, or you want to access your documents while travelling without risking losing your precious USB, the advantages of cloud services are endless.
Being free from ties to any particular supplier allows us to give objective and unbiased advice. We only recommend things which our clients will strictly need, and our aim is always to provide our clients with the most cost-effective and performance-focused solutions possible.
Even if you're confident at setting up your own IT systems, but you want some advice on how you should approach something, you can still contact us. Whether you need IT services or consultancy in London, Southend or Chelmsford, our professional IT advice is only a phone call away.
Get in touch with Plan IT Support
We understand that not everyone is a computer whizz, and that's okay! No matter how small your request, we're happy to take the time to help you resolve your problem. We also provide other services, such as cybersecurity and general computer security to businesses across Essex. Feel free to contact us with any questions, queries or if you just want a further explanation of something. 
Our friendly and approachable team will quickly reply to your email or phone call and provide you with IT support in Southend-on-Sea. 
I would recommend Plan IT to any business looking for a friendly and reliable IT service from very knowledgeable people. The service they have provided is second to none, even going as far as resolving technical issues outside of business hours within minutes. Their response time is swift, and their advice is competent and refreshingly clear.