IT technical support: why does my business need it?
You may consider outsourced IT to be an expensive luxury, but let's look at why you can't afford to pass on dedicated business IT support.
by Drew Aspland, 7th February 2023
Is IT support important?
Small businesses often overlook IT support when, really, it should be on the priority list. A functioning IT system – and its maintenance – can make or break an organisation.
Even relatively small IT issues can severely hamper your productivity, and a full-blown IT disaster is the worst time to realise you don't have any support in place. IT support should not be an optional extra – it's a necessity.
There's a billion potential technical and security potholes out there, and you need someone in your corner to back you up!
What can an IT technical support provider do for you?
Whether you're in the city or based somewhere a little more local, having dedicated IT support is crucial, especially if you're doing everything else by yourself. Your data and security should be protected by those in the know, and with a proven record of supporting other small and medium businesses with a complete IT helpdesk. You need to focus on your customers, and it's impossible to do that AND to be prepared for every technical or security issue on your own.
We see it all the time – why not just get one of your tech-savvy team members to do it? Tom in accounts built his own gaming PC at home, so he can look after it, right?
Here's why you should think about that for a second. Yes, Tom is handy with iFixit and a screwdriver and yes, he's better than no support at all, BUT he is no substitute for a dedicated, knowledgeable and experienced IT support team who can help you avoid disasters in the first place, and will not take your team members away from their main role.
Forgoing proper IT support services and relying on a team member to fix things for you very often proves to be a false economy. An IT technical support provider will be ready to take your calls and emails, and will always aim for that first-time fix. Plenty of issues can be solved remotely, but if on-site support is required then support engineers can provide that too.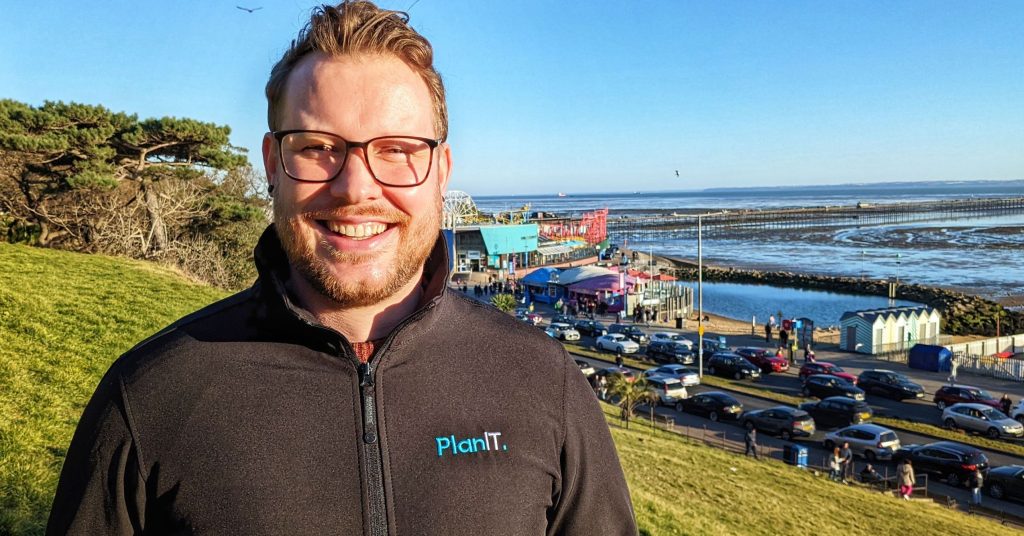 An outsourced IT support provider can bring some huge benefits
• Avoid downtime. Your team is too busy doing what they're best at to be lumped with looking after the IT as well. Productivity can take a nose-dive during periods of IT downtime, especially if your team has to worry about the day-to-day running of your IT systems.
• Professional and knowledgeable IT consultation. IT professionals are at the cutting-edge of modern technology and you should take advantage of that pooled experience. IT Support providers will work with a large number of small and medium businesses, all with needs that may overlap with yours. Small businesses that invest in good IT support and advice are far more likely to thrive than those that don't. Who better to look after your IT than a reliable bunch of computer nerds?
• Money saved in the long-run. Hold-ups cost money, and sinking cash on broken tech does not make economic sense. A smooth-running business is a profitable one, but wasted time and money can spiral during an IT disaster.
An IT support provider can offer a full, all-you-can-eat monthly support contract or an ad-hoc, pay-as-you-go option, and both are certain to be cheaper than hiring your own full-time techie. Going in-house is just not financially viable for the majority of small and medium businesses.
Dedicated, on-call business IT support can help your business grow, make money and maximise savings.
• Give your team the resources they need. Staff retention is vital, both economically and for productivity, and for your long-term organisational memory. People are happiest in their job when they can get on with things – your business IT plays a huge part in that. If your team is constantly banging their heads against creaking IT systems, they're going to walk!
Want to take your business IT to the next level?
Signing-up with an IT technical support provider is your insurance against computer woes and system meltdowns, and will give you the peace of mind that your business is supported in times of computer catastrophe.
Are you ready to take your business IT seriously? Talk to us at Plan IT Support – we've helped loads of SMBs with their IT technical support, and we can take care of yours too.